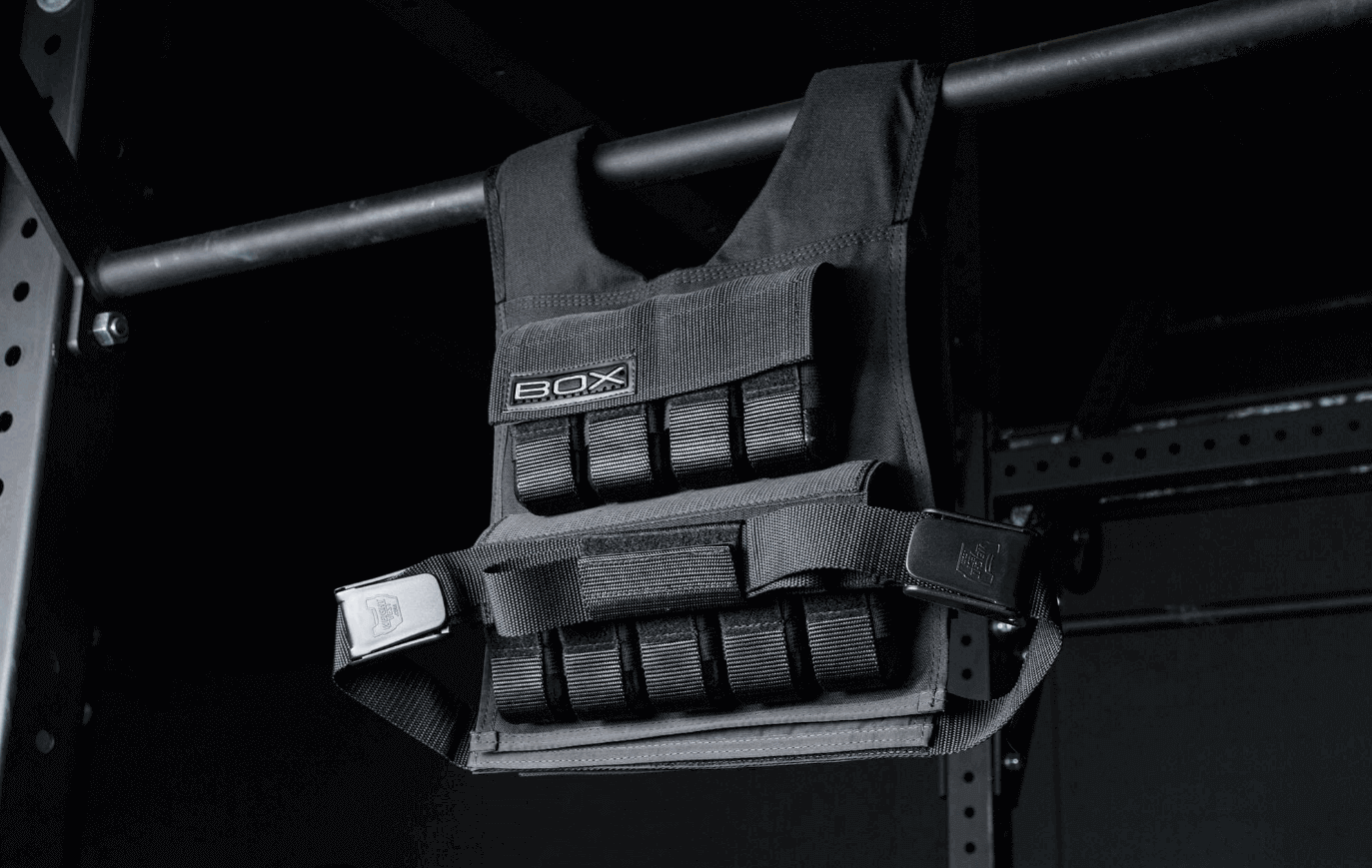 Box Weighted Vest Review | Prime Fitness Guide
Introduction
If you want to be fit in shape, cross fit is one of the most powerful exercises to get fit. Cross fit is basically a bodyweight exercise, mainly a combination of calisthenics, Olympic weightlifting & aerobic exercise. It's a wise option to buy equipment, such as shoes, weighted vests & straps for this dynamic workout.
Box Weight Vest is the best option for people who are trying to add more resistance to their body weight during their workout. This Vest is specially developed for running purposes & Crossfit exercises. It is a great model that will give you a perfect impression whenever you'll use it. Moreover, it's the price is also quite affordable.
The best thing about this vest is its' design. You can add the desired weight below your upper abs or rips, which will definitely give you a balanced weight while doing running or cross-fit. In addition, there are a lot of colors & two different military-themed designs (Universal Camouflage & Desert Marshall) available in this design, you can choose while buying this quality equipment for your fitness routine.
The Structure of Box Weighted Vest
On this ZFO Sports weighted vest, there are 4 weights designed that sit in front containing the weight of 2.5lbs and 4 weights designed at the back containing the same weight of 2.5lbs to provide a comprehensive adjustable weight of 20lbs. This is one of the shortest vests available in the market and never let you to any kind of obstruction while doing exercises, whether you are doing bend over, jumps or crunches.
This Weighted Vest has a very comfortable structure so that you have complete freedom of moment while performing difficult moves of cross fit. The straps of the shoulders are narrow 3.25" and beveled, so you can easily adjust this vest on our traps. You can adjust the weight equally from both sides (front and back), so you can balance it on an easy approach. This design also does not obstruct your hands or arms while any kind of movement.
The design of its belt is so unique and also makes it adjustable to any physique whether you are a huge-sized athlete or a tiny one. This vest has extensive padding on the shoulders straps and also on both body sections (back and front), which will lead to a comfortable fit and doesn't cut your skin. This is a very comfortable vest while using it, as you should expect from a superior weighted vest.
Pros & Cons
Pros
Life-Time Warranty

Removable Belts & Weights

Made in the United States of America

Easy to Clean

Comfortable Fit on Every Physique

Extra Solid Design

Adjustable Belts

Adjustable Weights
Cons
Weights Made Up Of Cast Iron

Premium Price

Weight Bounce Back While Running
Features of This Weighted Vest
The first thing we must mention in the features of this American-made vest is its lifetime warranty. This vest has also a unique, comfortable, and extra stiff structure which helps it to fit any type of body shape (either slim or healthy). It doesn't matter if this weighted vest is a little expensive, but you feel easy after buying this vest with a lifetime warranty. You'll definitely never gonna buy a new one ever again.
This vest comes up with a total weight of 47lbs, comprising of 45lbs weight that sits on the box vest and 2.5lbs unloaded weight of the vest. Moreover, there are some other versions available with loads of up to 100lbs, which is more than enough for insane weight-lifters. You can also find easy-to-clean features in this vest because all the belts and weights are removable and adjustable.
You'll never find this vest unbalanced because the weights are removable and adjustable on individual bases. One of the other features of this vest is its size, people with different physiques can wear it easily. This vest is made in the United States, so you can also trust its reliability and quality of this vest. You can also increase or decrease the weights to cater to the different levels of your workout.
Ultimately, this weighted vest is made up of military-based humidity-resistant materials, with throughout stitching. After wearing this vest, you can feel strong and your confidence also boosts up. This vest works perfectly for athletes in every sport whether they are basketball players, runners, rock & mountain climbers, boxers, or weightlifters.
Features List:
American Made
Lifetime Warranty
Premium Quality Vest
Body & Shoulders Padding
Removable Belt
Removable Weights
Convenient Cleaning
Easily Wearable And Removable
Free Movement of the Body While Wearing It
Adjustable Belt
Adjustable Weights
Fits Every Physique
Box Weight Vest Review
Check Price & Reviews On Amazon
3 months ago, when I was working hard to gain some weight, I was persistently focusing on cardio activities and fat-losing exercises, such as running, squats, pull-ups & push-ups. My Fitness Expert suggested I upgrade my workout to another level, by bringing some weights. He suggested I buy a new weighted vest to raise the stakes.
Then, I bought this box weighted vest, which was quite expensive for me at that time. But then I realized the importance of this vest, its' quality, and comfort level. My Fitness Expert suggested I add some weight to my vest while doing my exercises. At that point, I thought that would be unbalancing or uncomfortable for me, but after putting on the weight I truly realized that the vest was so balanced and comfortable.
Things You Should Know About Box Weighted Vest
Build Quality
The manufacturing of box-weighted vests is a very essential factor because if the quality is sturdy and reliable then the weighted vest is strong and gives relaxation and comfort. If the material is breathable it makes you feel calm and relaxed during a workout.
This vest is built in the USA with high quality and brings more satisfaction about features. The main thing is which materials are used and perfect for long-lasting results. Ballistic nylon is one of the best fabrics that are mostly available nowadays.
This material is strong and makes your workouts more flexible and supportive. The strong stitching is also based on build quality because materials are synthetic and elastic with three and two stitching features making them more powerful and the perfect choice during a workout.
Adjustable Weight
Due to wearing a box weighted vest during workouts, your training is perfect, reliable, and comfortable. The great feature is the adjustable weights because due to this feature you can remove and add weights as you want and your exercise manner needs.
You can add 47 lbs and 45 lbs weight and increase and decrease the weight as you need to. Due to easy adjustment and removable weight features with the high-quality powerful stitching ability they can maintain and tolerate the weight.
The holding weights structure is designed in front of a Box weighted vest that can easily manage the weight during workouts. A fixed-weight vest is an adequate choice if you want to add a minor weight to your walks or runs. Due to using this type of adjustable weighted box weighted vest, you maintain your figure in less time with more benefits.
Usually, most people use to avoid weighted vests because of unpleasant and uncomfortable feelings, while doing their exercises. Though all of the uncomfortableness comes due to resistance, most of the weight vests cause. But the box of this weighted vest provides ease and solace in all the covered body parts, and also not causing any kind of restriction in movement.
So, if you want to bring your fitness workout to another level, you must consider this box-weighted vest while buying a new vest. Don't be afraid of its paid price, because the box of this vest will prove the worth of your investment. We would personally recommend this vest for cross-fit, running, push-ups & pull-ups exercises.
Read More About Fitness